is a Toronto-born writer and editor living in Berlin.
SOME PRESS

ONEIRIC.SPACE, 2019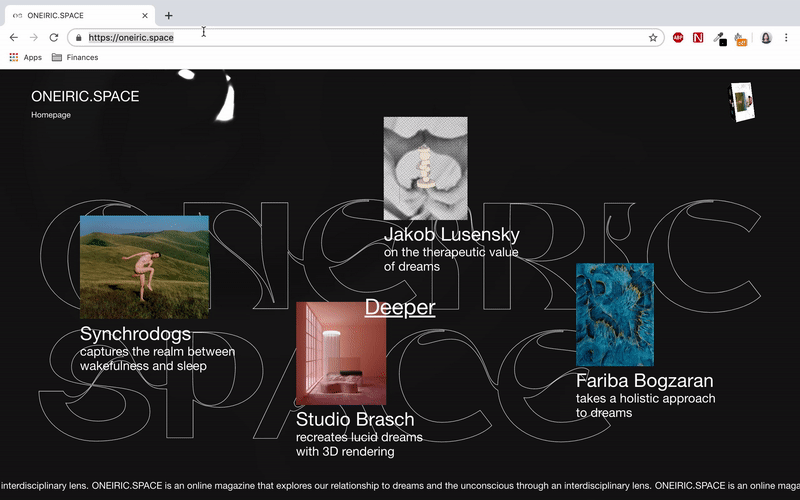 Screen video shot of www.oneiric.space. Logo and web design by Studio Push
ONEIRIC.SPACE is a research vessel exploring how dreams intertwine with our waking realities. Through its newsletter, gatherings and interview archive, ONEIRIC.SPACE examines dreams through interdisciplinary research and dialogue. It was launched in 2019 by Charmaine and
writer Effie Efthymiadi
. The logo and website were designed and developed by
Studio Push
. More
here.
MONO.KULTUR #47, 2019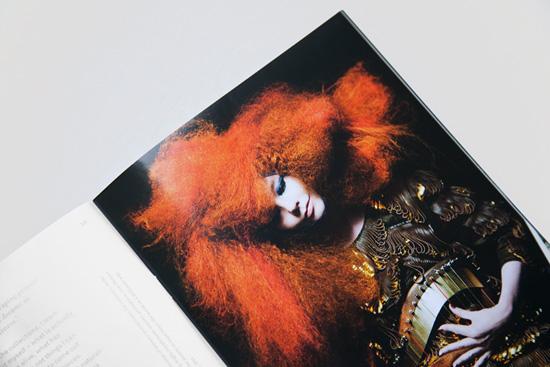 English / 15 x 20 cm / 48 Pages / Pages trimmed to different sizes
mono.kultur
is an interview magazine that features one conversation with an artist in each issue. For
mono.kultur #47
, Charmaine interviewed Dutch fashion designer Iris van Herpen.
Featured on
Freunde von Freunden, SLEEK Magazine, SHOWStudio, Flash Art
MAGCULTURE INTERVIEW, 2017

Charmaine spoke to
magCulture
for its 'Issues' series.