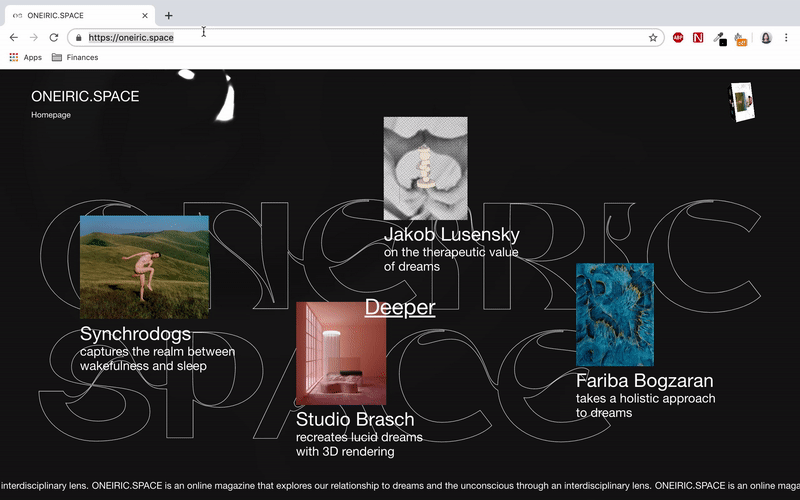 WWW.ONEIRIC.SPACE
is an online magazine that examines how dreams intertwine with our waking lives through intimate conversations with individuals from the worlds of art, culture, science, philosophy and beyond.
Each interview is designed to correspond to the content of the conversation and the dream-related material provided by the interviewee. In that sense, each interview is a 'sui generis,' a stand-alone cosmos, unlike anything else that exists on the site.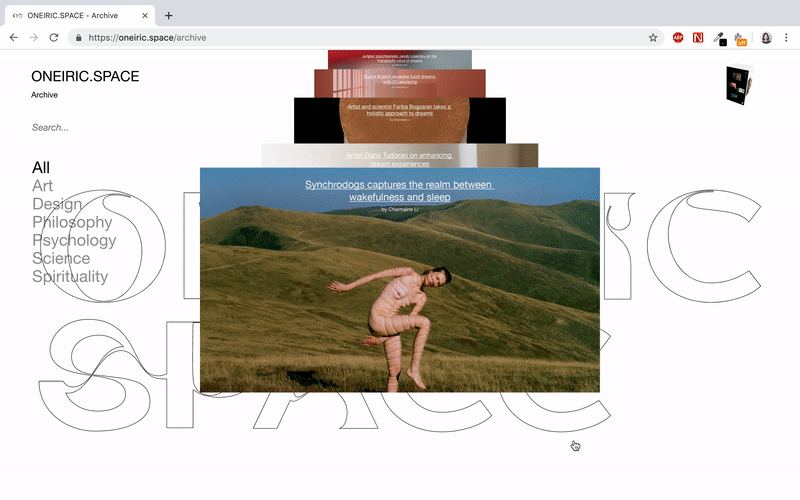 In January 2020, ONEIRIC.SPACE
hosted
a reading at Haus am Lützowplatz in the frame of the 'It was all a dream' exhibition, curated by Laura Helena Wurth.
Press coverage in
032c
,
AIGA Eye on Design
,
METAL Magazine
,
It's Nice That